THE 2022 MINI electric HARDTOP 2 DOOR
RECHARGED WITH TONS OF NEW FEATURES
The legendary design and all electric power of the 2022 MINI Electric Hardtop 2 Door has been updated with fresh technological and stylish features. Fully loaded with more standard premium features, the MINI Electric drive is even more fun than before.
| | | | | |
| --- | --- | --- | --- | --- |
|    |    |    |    |    |
| 114 mi. | 36 mins | 181 hp | 38,000+ | 100% |
| EST. RANGE PER FULL CHARGE | QUICK CHARGE TO 80% AT 50KW | 0-60 MPH IN 6.9 SECONDS | PUBLIC CHARGING LOCATIONS | MINI DRIVING EXCITEMENT |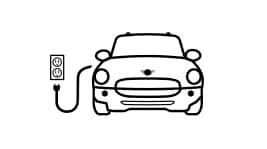 LEVEL 1
BASIC HOME AC CHARGING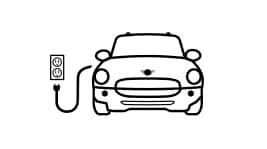 LEVEL 2
HOME / PUBLIC AC CHARGING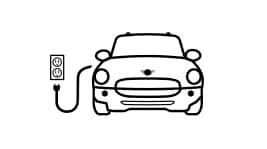 LEVEL 3
FAST DC CHARGING STATION
Up to 50kW
Up to 80% in 36 min
Electrifying looks
The Electric Hatch now comes with more standard premium exterior features. We reenergized this model down to smallest details. From new wheels to redesigned front and back grilles, and standard LED Headlights and Union Jack Tail lights to air curtains that give you a more aerodynamic drive this electric MINI is looking fresh.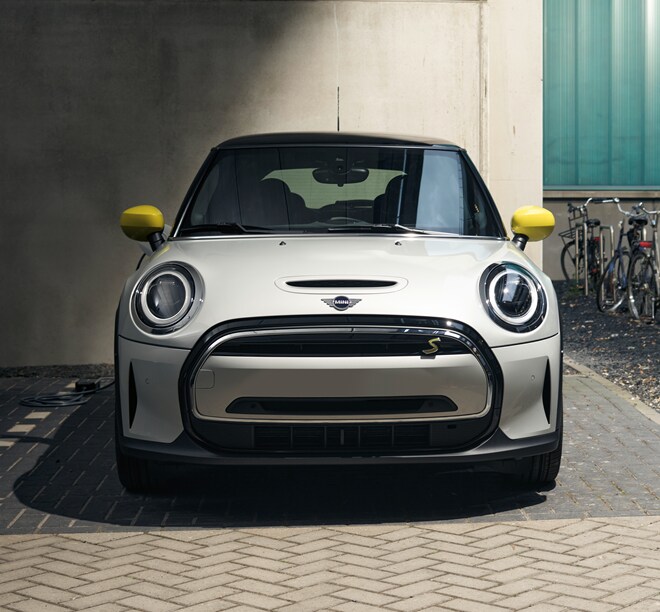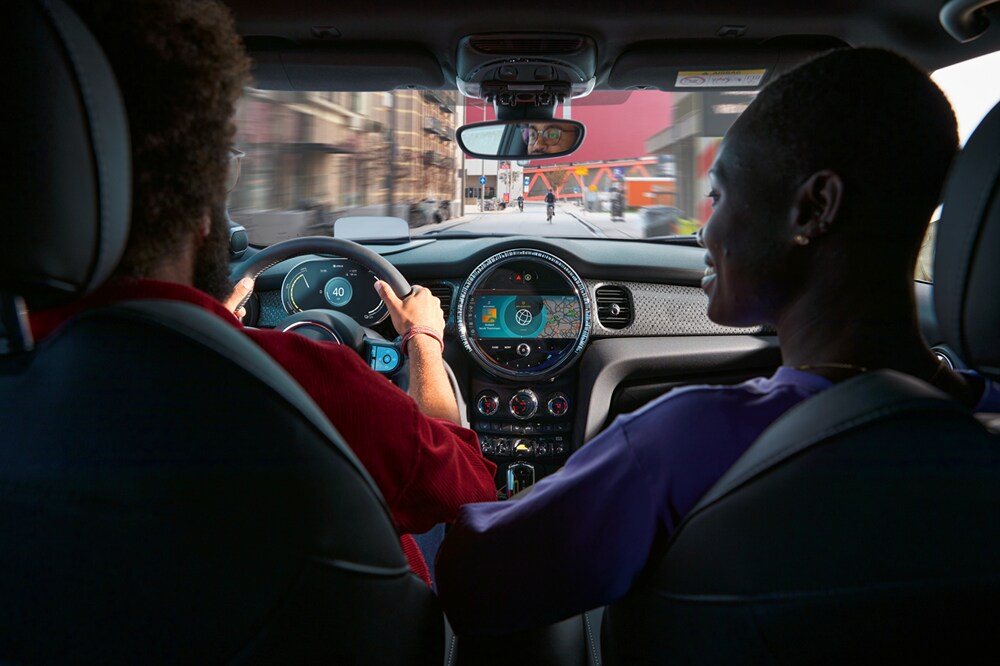 TURNING UP THE ELECTRIC FEEL
We wanted to make the 2022 MINI Electric Hardtop 2 Door a great example of how a car can keep you safe and comfortable with the best technology. We amped up the interior with ambient lighting, a visually updated dashboard design, and brand new designs for the steering wheel and air vents.
UPDATED TECH AT YOUR FINGERTIPS
Your iconic MINI Electric will always have your back with the new standard Lane Departure Warning, built to ensure your safety on the road with visual warning and vibrations in the steering wheel to notify you when you are drifting from your lane. We've also included standard Active Driving Assistant with active safety features such as Pedestrian and Front Collision Warning with City Collision Mitigation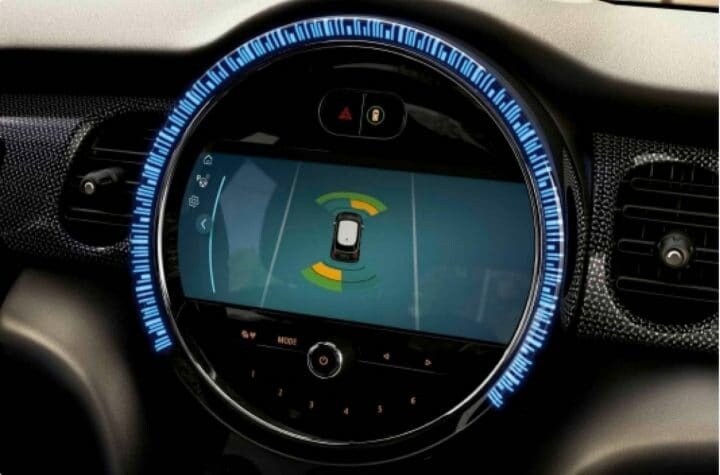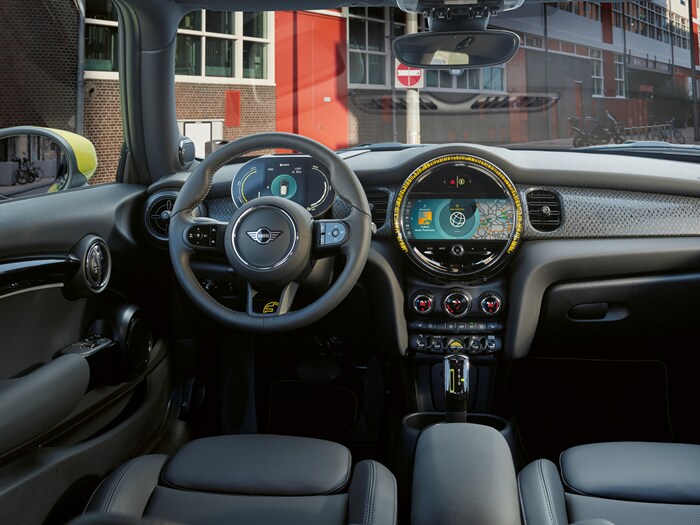 DIGITAL UPGRADES YOU'LL LOVE
We turned the volume way up when it came to the Electric Hardtop 2 Door radio. This model now features the larger 8.8" Touchscreen with an updated user interface and High Gloss Black detail. We also replaced the Analog Cluster with our brand new Dynamic Digital Instrument Cluster. Now, you can easily view information like Vehicle Speed, Driving Modes, Turn by Turn Navigation, Communications, Multimedia, and much more digitally.
SAVE GREEN BY GOING GREEN
POTENTIAL FINANCIAL BENEFITS



$7,500 Potential Federal Tax Credit*




$4,500 in Fuel Savings over 5 Years*




State and Local Incentives*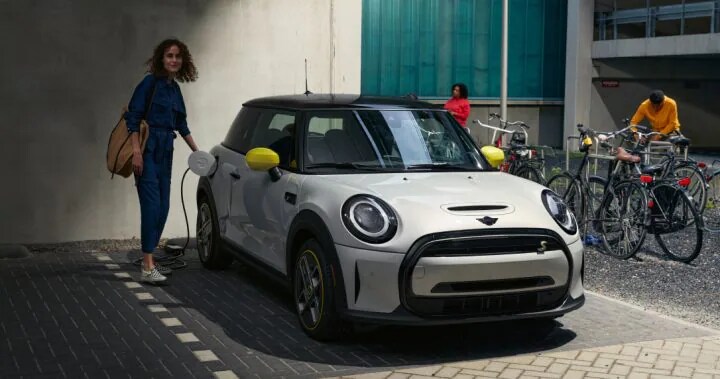 CHECK OUT THE FULL SPECS
The 2022 MINI Electric Hardtop 2 Door comes fully equipped with seating for 4 adults and an Electric Motor with 184 hp and 270 lb ft torque.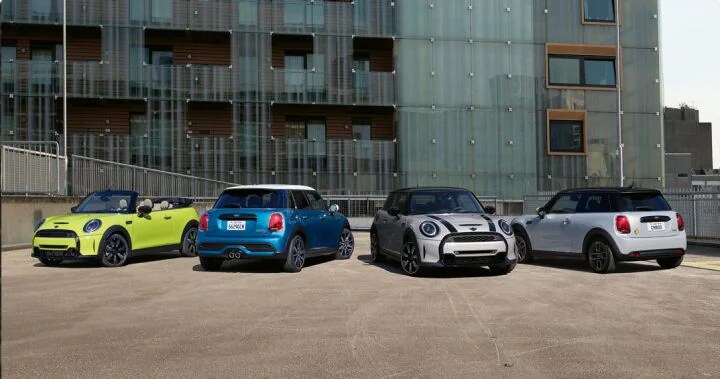 CHECK OUT OUR INVENTORY
FREQUENTLY ASKED QUESTIONS
What is the MINI electric range?
On a full charge, the MINI Electric has an EPA estimated 110 miles of electric range. We've incorporated features like 2 levels of regenerative braking that permits the flow energy back into your MINI while you drive.


Does weather affect the performance and battery life of my MINI Electric?
Just as with any other car, weather and other environmental conditions can affect the performance MINI Electric. Extreme cold and hot temperatures may impact the driving range. Battery life is typically unaffected by typical weather conditions. Impacts on range can be minimized by using the pre conditioning function which brings the car and battery to operating temperatures before driving off, using power from the grid when plugged in.
How long does the MINI Electric take to get a full charge?
While the MINI Electric can take several minutes or hours to charge, the driver typically only needs about 7 seconds to plug in and then unplug freeing the remaining time to go about their daily routine.
How do I charge my MINI Electric?
You can charge your MINI electric at home with the Level 1 charging cord that comes with your MINI Electric you just need a standard three prong outlet. If you find yourself needing to recharge while you're out, you can use one of the 20,000+ public charging stations available, with more being added every day. You can use your MINI app or the in-car navigation system to locate all the public charging stations available to you while you're on the road, too. There are also a variety of third party apps that maybe helpful in locating nearby charging.
Do I need special equipment to charge my MINI Electric vehicle at home?
Your MINI comes with a level one charging cord that does not require any special equipment, just a standard three prong outlet. For faster charging, an EVSE or wallbox can deliver a faster charge at your home or workplace. On the road, public charging can be utilized.
How much does it cost to charge my MINI Electric?
Charging your MINI Electric will typically cost about 1/3 of what it would cost for an equivalent gasoline model. Since all drivers will have different driving experiences, it is easy to calculate your average cost by multiplying your cost of electricity per kWh by the amount you are charging in kW.
How much does a MINI Electric save me by cutting gas and maintenance costs?
We estimate you could save $4,500 in fuel costs over 5 years. Actual results will vary for many reasons, including driving conditions and how you drive and maintain your vehicle. The average new vehicle gets 27 MPG and cost $7,500 to fuel over 5 years. Cost estimates are based on 15,000 miles per year at $0.13 per kW hr. MPGe is miles per gasoline gallon equivalent. Source: fueleconomy.gov
Which states offer tax incentives?
State incentive programs for Electric vehicles vary in their scope and applicability. While tax incentives are most frequently mentioned, rebates, HOV access, toll reduction and sales tax exemptions are also offered. States currently offering tax incentives include California, Colorado, Connecticut, Delaware, Louisiana, Maryland, New Jersey , New York, Pennsylvania, Oregon, and Washington DC however the list is always changing. These state tax incentives currently range from $500 to $5,000. Please consult your knowledgeable financial planner or tax specialist to determine how the state and federal incentive may apply to you.